Hi Bonza Family and Friends!
Do you like helping your fellow humans?   Read on.
This blog post you're about to read is not about weight loss
It's not about becoming a fitter you,
And it's not about how to workout from home.
Today, we are asking for your help for a member and her family.
Rebecca is a participant in the Bonza Bodies 50 Day Total Body Transformation that is currently going on. She also co-authors a weekly blog post called Fitness Felines. https://www.facebook.com/pages/Fitness-Felines/311023548911292. Her mother Carol is terminally ill and currently receiving nursing care and hospice. She is receiving the best care possible to help make her as comfortable as possible and that care comes with a price. Rebecca and her family have started a fund to help raise money for her continued care.


Carol was diagnosed with COPD last summer. After being hospitalized in September for low sodium, she was put on oxygen full time and inhalers to help with respiration. During her stay, two spots were found on her left lung. The nodes were biopsied in November and confirmed to be Stage 3 Small Cell Cancer. Because of the location of the nodes, they are inoperable. Small cell cancer is very aggressive and though it could potentially be "slowed down" with chemotherapy, it cannot be cured. Carol opted not to pursue chemotherapy. The combination of her COPD and the nodes constricting her airways, breathing has become labored, resulting in restless sleep. After having to be hospitalized a few days before Christmas, Carol is now at Someren Glen, a skilled nursing facility. Summit Community Hospice is also providing care and resources.
Bonza Bodies has reached out to Rebecca and her family to extend a helping hand.
We will be doing a couple different things over the next couple weeks to help raise money for Carol and her family.
There will be an opportunity to donate money the night of the wine tasting. Bonza Bodies is holding a wine tasting and party for all of our members! This is also the official end party of the 50 Day Total Body Transformation. The party is Friday night the 27th at Bonza Bodies downtown beginning at 5pm! Come one come all we would love to see you there! Friends and family are very welcome!
Then on March 1st there is a Virtual Fun Run happening. This is a run/walk that can done from anywhere you'd like! All the family asks is that you send them your pictures of yourself/your group running or walking while wearing Red, Carol's favorite color. You can share them with us on Instagram, Twitter, or Facebook, hashtagging #vegastrong and #fitnessfelines.  If you would like to join the organized group for this event they are meeting at Confluence Park behind the REI downtown at 9 a.m. March 1st.  Anyone is welcome just make sure to wear red! Thanks for your support!
Lastly on Saturday March 7th Bonza Bodies will host a workout that anyone can attend for a $10 suggested donation. The workout will be will be a 90 minute butt kicking, to make sure you get your value for the money (donating never hurt so good!), that you have come to expect and love on a Saturday morning at Bonza. Depending on the response we get we may have 2 sessions! Right now the first session is at 730-9am (possible second session at 915-1045am). So go sign up on MBO and let us know you're in! Then go to the VegaStrong Go Fund Me page and make a donation! http://www.gofundme.com/la17t8. You can also go to Red Rocks for a donation that morning but space is limited so get your butt signed up!
Thank you so much for your donation to this amazing family and courageous woman. If you are interested in learning more about this story or Bonza Bodies Small Group Fitness Studio email us at info@bonzabodies.com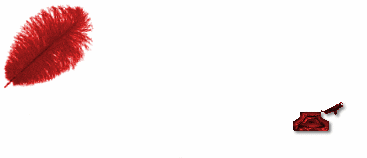 And as always:
Stay True To Your Goals
Jamie Atlas