This blog was written by Tara McCall a participant in the Bonza Bodies 50 Day Total Body Transformation. She shares some incredible insight here into the efforts that we all put forth to become a healthier version of ourselves and how desperate we sometimes feel. And most importantly how, when it comes down to it, there is no substitute for hard work and determination. It may be a slogan but the phrase "Just Do It" hits home.
"I haven't typically thought of myself as someone who likes to workout.
I wasn't really athletic growing up and never had to work to maintain my weight/figure until later in my 20's.  So as weight came on, I didn't have a solid foundation on what to do physically to make it go away.  I tried a lot of different things but nothing really grabbed me or was fun.  I tried going to rec centers but didn't know anyone there, felt uncertain in terms of what I should be doing to get the most out of my workout. There was just no spark for me to want to come back.  I tried tons of different workout videos that now sit dusty in my DVD rack (I'm looking at you Billy Blanks, Yoga for moms, Hula for amazing abs/buns and Jillian Michaels ..)  I shake my head that I actually owned this horseback riding workout machine, didn't work.  *wow, there's a surprise*.. 
I went on walks, rode my stationary bike and used weights but results were slower and it's easy to hit the snooze button when things seem redundant.  Two of my sister in laws are AMAZING runners, I'd hear them talk and wish I loved to run.  I tried to jog or run with my dog but hated every second, so that lasted all of 2 days..lol.  The only time I ever actually belonged to a gym before Bonza was when I was 20, a size 4 and just went to use the pool/steam room and because my friend also joined.  It was a women's only gym that looked like it belonged in the 80's.  My friend soon lost interest and it wasn't fun going alone, so that kind of tainted my views of gyms.  (On your own, lost as a number,  the list was long for reasons I didn't want to go anymore).
I first heard of Bonza Bodies Small Group Fitness Studio, located in downtown Denver, through my neighbor.  She asked me if I wanted to do a workout challenge that her realty office was sponsoring for charity.  Sounded fun and I love hanging out with this fun bunch of ladies, so I said sure.  OH. MY. GOD. I think we both thought we were going to die during the first workout with Jamie, voted Denver's best personal trainer 2011-2014.  At some point my brain stopped comprehending his words because my body was working so hard.  Then suddenly the 50 minutes were over and this 6'7″ Aussie hadn't killed us after all. I coughed almost the whole morning after that workout – my lungs hadn't had to breath like that in well… Ever!  And while my quads hurt every time I had to sit for about 3 days, I felt amazing.  I felt alive and like a badass having made it through an intense, bootcamp style, workout.  (No Drill instructors in this bootcamp though!!!)  We kept going back, we left bookclub on a Friday night at 1AM and kept the promise to meet at 6:30 am for Saturday am bootcamp. (NO SNOOZE BUTTON!  WHAT?!?!)  He and the other trainers were funny, kept us engaged as they worked us through the different circuits, were encouraging and there was no monotony.  If you hated something (this one is for you bear crawls) – rest assured that something else was right around the corner. The classes are small, so even when I was just going by myself it was easy to get to know others and the same people were generally there week after week.  The trainers look at you individually – not as a number and watch your form, adapt movements to suit you and challenge you.  I was hooked.  I found something fun, challenging, a workout that pushed me like nothing I'd ever experienced, something that was different each time I went and I felt alive!
The first few months I went, Jamie had talked about the food plan but I disregarded parts that didn't fit into my lifestyle. I wasn't giving up cheese or latte's for anyone. But I knew it was out there to follow, Your workout/foodplan = Your results. You weren't going to get the big Bonza gooseegg for not following it or quizzed on it when you went to workout. What you did get was a lot of encouragement.  At one point when I wasn't seeing results I thought I should, Jamie sat down and asked me to journal my food plan for 2 weeks and just "Try, just try" to stay on  plan and see what happens. Jamie didn't smack me upside my
head with the food plan packet and tell me – "well it's all here, why didn't you do it to begin with..?!"  At the end of the 2 weeks, I lost 8 lbs. Apparently "my food plan" wasn't quite as clean as I thought it had been. Again I was hooked on feeling good on the inside and loved that the outside was transforming as well. I followed it for several months and continued to do my bootcamps with limited workouts at home.  I remember standing in the dressing room shopping for some business suits, in tears.  I WAS FITTING INTO A SIZE I HADN'T IN FOREVER!  I had lost weight but I'd been at that weight before.  The difference was now I could fit into a size that I hadn't been able to in years.  I stopped thinking only in Lbs lost, I had gained muscle and my body was becoming more fit!
Unfortunately at that point some life changes got in the way and derailed my success for a while.  I got tired of feeling the way I did and hating what stared back in the mirror, so started trying to figure out how to change that.  I had thought about other gyms closer to home or work, looking at what i could do at home but Bonza has my heart.  I love that intense workout, the small groups, the encouragement, not being a number, never being bored working out, being pushed harder than I ever have been, feeling like a badass and the exhausted yet revived feeling I have climbing the stairs to leave.
I'm loving this 50 day challenge and I enjoy working out at home, taking long walks with our dog, getting out and being active!  Among things I never thought I'd say – I'm loving working out.  It feels so good to be more healthy and I can't wait to see more and more transformations as I continue to get fit.  So if you *think* you hate working out, are absolutely positive it's the worst thing in the world to do.. I get it, I feel like I wrote the book on that.  You just haven't found the right workout FOR YOU but it is out there. You've just got to wade through some old DVD's, 80's gyms, ridiculous equipment (Hi Shake Weight) and enough trial & errors to find it!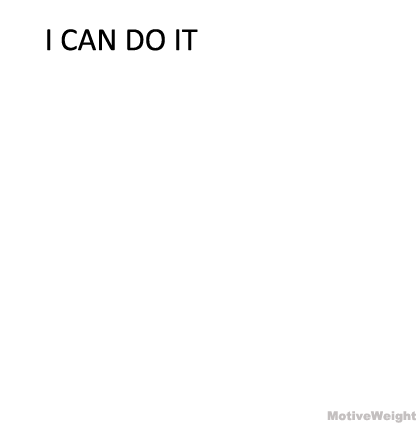 Interested in what you're reading? Want to learn more?
email us at info@bonzabodies.com
Stay True To Your Goals
Jamie Atlas